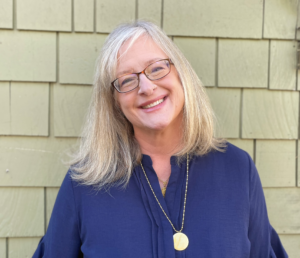 About the author, Elaine Marshall:
I have been a published freelance writer for more than 20 years and a functional medicine ghostwriter for the past 15, writing books and content for functional medicine clinicians and influencers.
I became involved in the psychedelic space around 2014 after my own life-changing experience with psychedelics and MDMA-assisted therapy. I founded the Portland Psychedelic Society (under the name "Helen Daring") and produced Portland's first psychedelic conference featuring Dennis McKenna, which sold out with almost 1,000 attendees. I was in that role from 2014 to 2018.
In 2022, I created the Central Oregon Psychedelic Society in Bend, Oregon.
My interest in the veteran psychedelic therapy cause began while working for a psilocybin voter campaign in Oregon. Veterans figured prominently in our activism, and the more I heard, the more I realized this was an important story that could help people. Many years ago, I majored in military history under a brilliant professor, Dr. John Lamphear, at the University of Texas, and on weekends I skydived with Vietnam vets. The subject has always had a place in my heart.
This book is a labor of love in my activism for psychedelic legitimacy. All kinds of people experience trauma and need healing, yet the significantly higher rates of suicide among veterans and the blockade of ingrained cultural obstinance demand an urgent response. I hope that this small effort will move us one step closer to safely accessing these medicines that are our birthright.